Ways to Give
It is through the kindness and generosity of people like you that make the mission of Catholic Charities possible. There are many ways to give to support our outreach to individuals and families in need.
In-Kind Donations
So many families and individuals in Southwestern Pennsylvania go without basic items most of us take for granted.
We're pleased to share your tangible donations – tax deductible based on their fair market value — with those who need them most.
---
Pressing Needs - Winter
Basic Needs
Beans (raw/canned)
Deodorant
Feminine hygiene products
Gift cards (Walmart, Target, Giant Eagle, Amazon etc)
Non-perishable food/snacks
Pasta
Razors
Rice
Shampoo
Soap/body wash
Toothbrush
Toothpaste
Pregnancy & Parenting
Baby Food
Baby Lotion
Baby Soap
Baby Wipes
Baby/Children winter coats
Books
Bottles
Diaper Rash Cream
Diapers (most need sizes 4-6)
Formula
Large items/Baby Gear – (new/gently used strollers, high chairs, bouncers, baby gates)
Maternity Clothes (new/gently used)
Pacifiers
Seasonal Baby Clothes - (new/gently used winter clothes, sizes NB-4T)
Toys
Refugee Assistance
Bed sheets
Curtains
Household cleaning products
Hygiene Supplies

Deodorant
Feminine hygiene products
Razors
Shampoo
Soap/body wash
Toothbrush
Toothpaste

Laundry detergent
Towels
It is difficult for us to pick up in-kind donations, but they may be dropped off at one of our office locations or program sites.
For more information:
Sarah McMurtry, Community Engagement Manager
412-325-6754
smcmur@ccpgh.org
---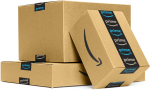 Amazon Wish List
Make an In-Kind Donation benefiting Catholic Charities of Pittsburgh through our Amazon Wish Lists. To view a Wish List, click one of the links listed below and sign into your Amazon account.