Commemorative Donations
Tributes to Catholic Charities made in memory, or in honor of someone beloved.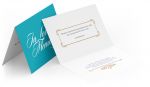 Inspired by Jesus' teachings and focused on lasting solutions, we serve our communities' critical needs with compassion, healing, and hope.
Your support alleviates stress today and re-writes the future for individuals, families and children in distress.
Thank you for your care and support.
For more information or assistance:
412-456-6953